Bullying isn't just a child's issue; it's a school and community issue, and must be addressed with a school and community solution.
Everyone should be safe from bullying. Don't let them control you and keep you down. Help ERASE bullying starting now. ERASE is a private and anonymous online reporting tool for targets of bullying or those that witness it taking place. Some secrets aren't worth keeping.
An Anti-Bullying Website is now available from the BC Ministry of Education. Check it out and help promote safe schools for everyone!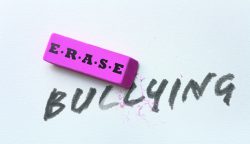 PLC Sessions - Early Dismissal for Students
Students will be dismissed from school one-hour early on Mondays.
Note for bus students – the school bus schedule runs one hour earlier on PLC early dismissal days